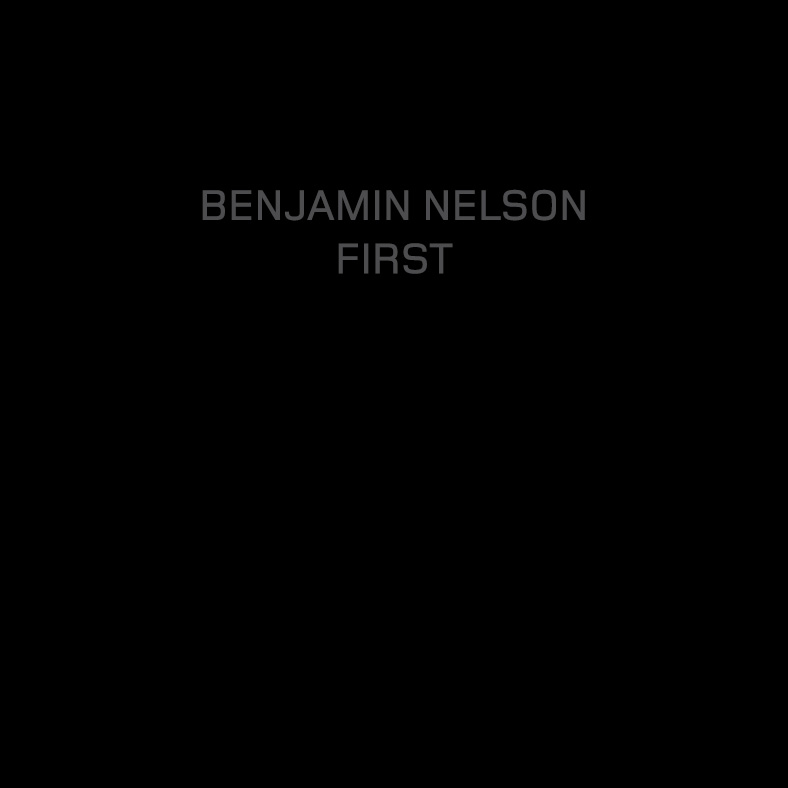 PICA038

Benjamin Nelson: First [CD]

Pica Disk 2016 • PICA038

Distribution by Metamkine.
Audio sample here.

Following numerous small run releases and years of private development First is the debut CD release by Benjamin Nelson. Recorded and mixed in the summer and fall of 2015 in Oslo First represents the culmination of Nelson's live and studio practice since 2008 focused on long form, reductionistic, and near-static electronic music. First explores the perception of time, interference patterns, room reflection and hearing fatigue as primary compositional elements. Favoring textural over tonal development First is equal parts immersive environment and sound object. Nelson encourages listeners to observe sound in a sculptural manner- listening as a process of observing slow changes as one would to those of a physical object and its environment.

With influences stemming from early minimalism and composers such as Eliane Radigue and Maryanne Amacher the influence of 80s home taper works such as those of Jeph Jerman's Hands To and John Hudak can also be heard in Nelson's work; eschewing the elements of pseudo-spirituality, passive listening and pastoral subject matter often associated with minimal oriented sound for a focus on rougher textures and objective listening. Not every room is easy to be in, and those that are not are usually more interesting.

Available only on CD in an edition of 300 copies.
UV varnish print on black paper in plastic wallet.