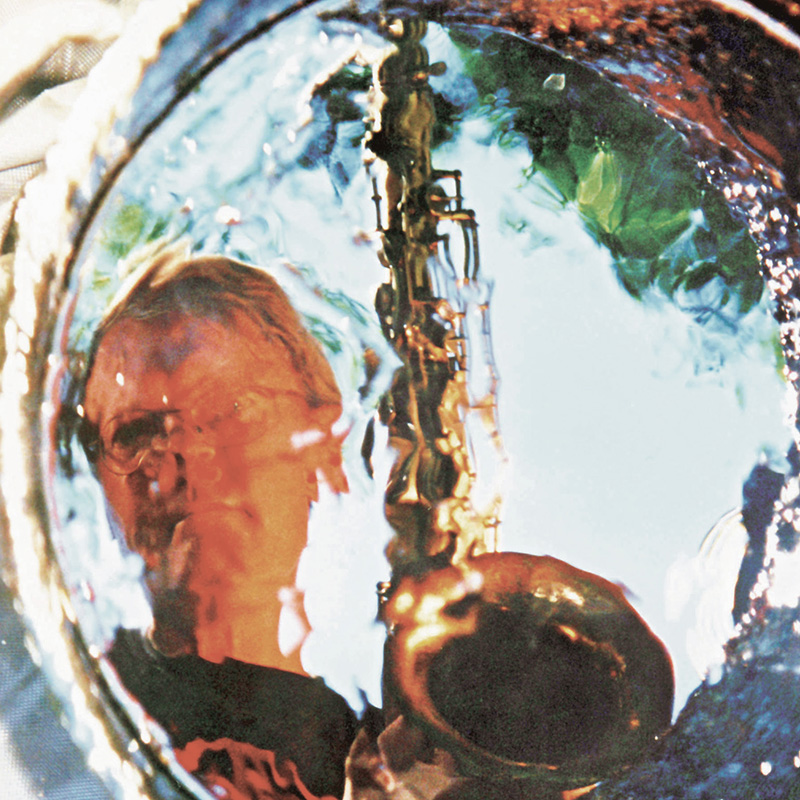 PICA041

Don Dietrich: DIETRICH [CD]

Pica Disk 2017 • PICA041

Distribution by Metamkine.

DON DIETRICH "Don Dietrich" CD
For four decades Don Dietrich has been one of the three musicians that makes Borbetomagus, a band that somewhere in the crossing point between loud rock, free improvisation and electronic noise music carved their own unique place in the musical landscape. Often overlooked and underappreciated Borbetomagus kept going like a steam train, slowly building a cult following that appreciates them for their uncompromising vision. Few bands can look back at a career with as much integrity as Borbetomagus, and if the term "no compromise" ever meant something in music, they embody it.
Alongside his time in the band with Donald Miller and Jim Sauter, saxophonist Don Dietrich has also ventured into doing solo work a few times. In 2002 he recorded his debut full-length album "DIETRICH ", released on the French label Élevage De Poussière in 2003. This was a small run edition LP with limited underground distribution, yet over the years the album grew to be considered a classic of the noise music field. It became a cult record, which its fans would champion to like-minded adventurous music lovers.
Outside the trio format Dietrich's lone amplified saxophone appeared even more direct and unforgiving, like a force of nature that is both ripping itself apart and regenerating immediately. The intensity of Dietrich's physical playing isn't as much helped by the electric amplification as bringing it to its knees. A whole history of how to play the saxophone is killed off and reanimated over the course of the album's six pieces.
The "DIETRICH" album has been out-of-print for years, and is now being reissued in remastered form on CD by Pica Disk. As an added bonus the 1994 "Chinese Root Letter/Tabulae Sex" 7", originally released on Thurston Moore's Ecstatic Peace Records, is also included.
DON & CAMILLE DIETRICH "DIETRICHS" CD
Simultaneously with the reissue of the "DIETRICH " solo album, Pica Disk is proud to release a contemporary recording of Don Dietrich – which is also the debut of the duo with his daughter Camille Dietrich.
Having grown up exposed to her father's playing since birth Camille Dietrich has been in a unique position as a musician, being subjected to a method of free playing that takes most artists years of exploration to locate. Yet as a cellist Camille has not grown up a copy of her father, and while she shares his unforgiving intensity in her playing, there is an individual confidence and playfulness to how she approaches her instrument, especially when considering that she was 19 years old at the time of the recording. Camille's fresh approach also feeds back to Don, and the trust the two have in each other makes for a dynamic that usually takes years to achieve, making their duo album not just a father/daughter novelty one-off record, but a fully fledged musical statement that marks the start of a collaboration to reckon with.
Order one CD:
€12 ppd Europe
€14 ppd World

Special bundle offer for both Dietrich CDs:
€20 ppd Europe
€22 ppd World

Make payment to paypal account: mail [at]  lassemarhaug [dot] no