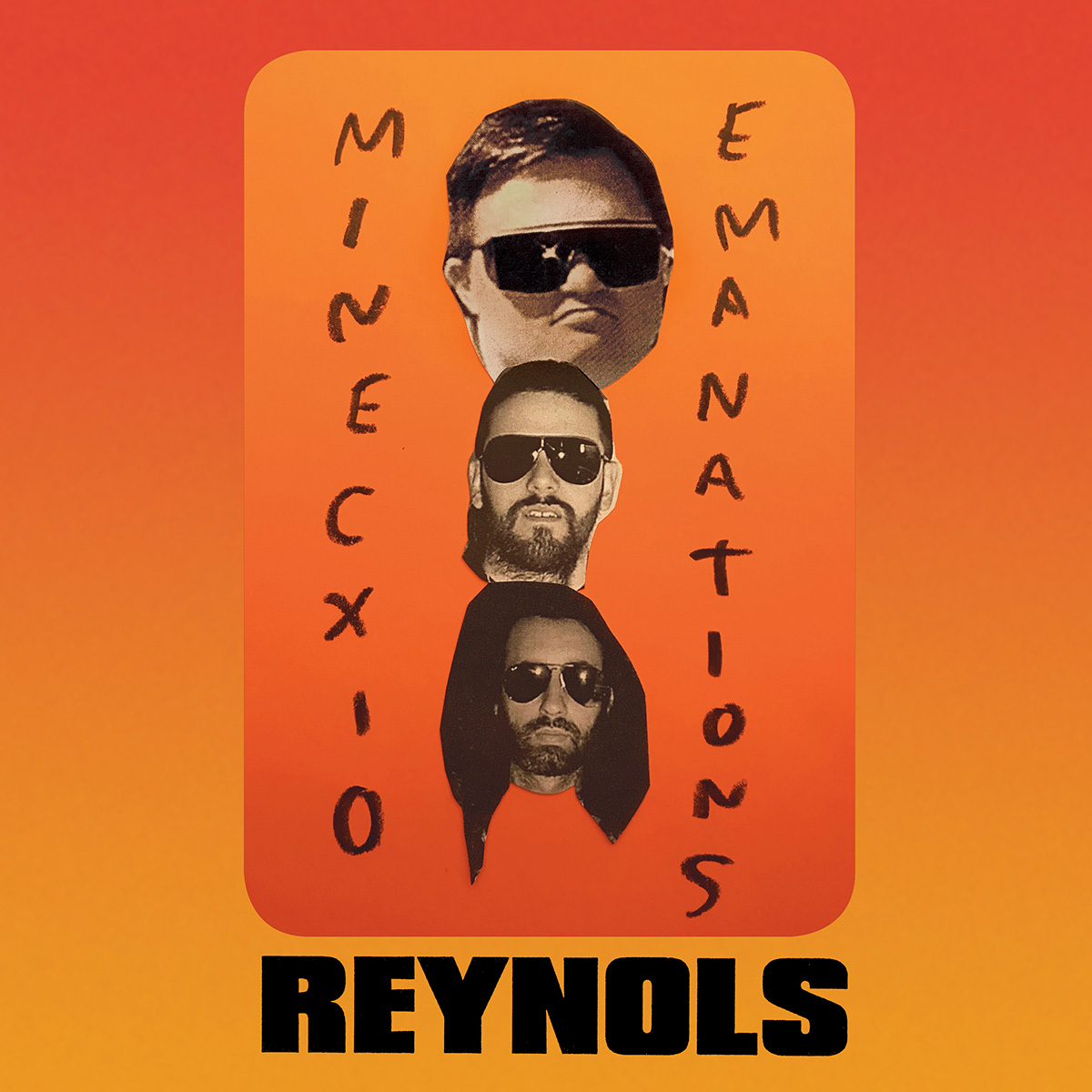 PICA047

REYNOLS: Minecxio Emanations 1993-2018
6xCD/1xDVD box-set
Release date: February 15th 2019

Order from Pica Disk Bandcamp site
Distribution by Metamkine
Pica Disk is extremely proud to present "Minecxio Emanations 1993-2018" - a box-set dedicated to the cult Argentinian band Reynols that features 52 audio tracks (mostly previously unreleased), 90 minutes of video and extensive liner notes and visuals.
Reynols started in 1993 in Buenos Aires and is famous amongst many things for its unique Down's syndrome drummer/vocalist Miguel Tomasín, who is the band's spiritual architect. Reynols is also known its musical diversity, which spans everything from cosmic free rock and lo-fi drone electronic music, to conceptual sound art and social/political/esoteric observations. The world of Reynols is a universe completely of its own, and inhabits so much that even an extensive box like this only scratches the surface. Although Reynols have worked with an open-process DIY philosophy and been subject to multiple documentaries the band has still managed to sustain an element of mystery, so the release of "Minecxio Emanations 1993-2018" marks the first time the band has allowed an extensive overview of their work to be made. Fans of the band will also be happy to learn that most of the material is previously unreleased, including two albums from the early 2000s that were completed but never released; the earliest recordings from 1993; collaborations with artists Acid Mother's Temple and Pauline Olivers; conceptual pieces; and more. There's also a DVD with 90 minutes of videos. This box-set shows the full range of Reynols, and has been six years in the making and is the most extensive box-set project by Pica Disk.
Reynols is Miguel Tomasín, Roberto Conlazo and Anla Courtis
Details:
Booklet 1: The story of Reynols
A 3000 word new piece by Marc Masters which covers the history, culled from new interviews with Anla Courtis, Roberto Conlazo and Miguel Tomasín. Also included are shorter text/appreciations by Lasse Marhaug, Oren Ambarchi, Sindre Bjerga, Sixto Fernando, Sigtryggur Berg Sigmarsson, C. Spencer Yeh, John Olson and others.
Booklet 2: Visuals
A full booklet of photos, artwork, press clippings, quotes, flyers and posters. Most of this material have not been published before.
7 x Discs:
Disc 1: Early Reynols
Early recordings from the birth of Reynols in 1993-94, some material from small edition cassettes, some previous unreleased.
Disc 2: Vedeosmas Tecretre
An album made in 2001-2003, but never released.
Disc 3: Jaz Ronco Jits
A selection of the "Jaz Ronco Japi Javas" sessions from 2001-2002, only previously available as very limited CDRs.
Disc 4: Conceptual Mogal
A disc of Reynols conceptual pieces, including performances at the Eiffel Tower in Paris, NASA in Houston, the Atomium in Brussels, outtakes from the 10.000 Chickens Symphony and from public street protests in Buenos Aires during the December 2001 crisis. All previously unreleased.
Disc 5: Roniles Dasa Selebro
Another previously unreleased album from 2000-2001.
Disc 6: Reynols and Friends
A collection of collaborations with artists like Dr.Socolinsky, Pauline Oliveros, Nelson Gastaldi, Jazzy Mel and Acid Mothers Temple. Recorded between 1998 and 2018. Previously unreleased.
Disc 7: DVD
A 90 minute collage of live performances and other videos that offer a rare portal to the world of Reynols.
All discs come in individual printed wallets.
All audio have been remastered from the original masters.
Limited edition of 500 copies.
Digital version available from Bandcamp comes with all booklet and artwork, but DVD material is exclusive to the physical box-set.
A limited amount of t-shirts will also be made to celebrate the release of the box-set.

"Long may they confuse"
- John Olson (Wolf Eyes)
"I know Reynols indeed: they are among the most experimental and wild people I've heard"
- Thurston Moore
"Reynols is a super band to me. Someday, I wanna fly to Mars with Anla, Rob and Miguel all together. Let's do asado there."
- Mitsuru Tabata (Zeni Geva, Acid Mothers Temple, Boredoms)
"One of the most bizarre musical/social units to function. Ever"
- Muckraker Magazine
"The Reynols frontier is, in terms of sheer sonic, aesthetic, and conceptual creativity, an infinite expanse. It doesn't break out of barriers so much as it evaporates them. It's not that the rules don't apply in Reynols music. It's that nothing applies. The sound is itself, and everything else." - Marc Masters, from the liner notes of the box